Whilst the phrase "your people are your greatest asset" is commonly used, the way you get those assets to perform at their very best is less commonly known!
In SME businesses here in Edinburgh, the title of 'entrepreneur' is over-used….because it sounds sexy. It's cool! We hear people talking about leading their teams and quoting leadership books. Interestingly very little is spoken of management.
And yet the conditions for allowing people to be at their very best requires good management ability AND good leadership ability.
In this program we'll look to reveal the answers to these questions:
What are the outputs we're looking to create through Leadership & Management?

What are the 4 things great Managers do? And how do they do them?

What are the 4 things great Leaders do? And how to they do them?

What is the trap many owners fall into with their teams?

What is the cornerstone philosophy that you need to instil in your team?
This program is for you if:
you are a business owner with a leadership team and a hunger to grow people

your business is showing good growth and new people are joining regularly

you recognise that you have an opportunity to unlock even greater performance through your team by working out how to lead and manager them more effectively
Business success is not a solitary pursuit. Success happens with and through people. Your ability to lead and manage your greatest asset – your people – is the key to your success and over this program you'll learn exactly what you need to do.
And here's our guarantee:
It might just be the best investment of your year! And if for any reason whatsoever you feel you haven't got value from the program then just let us know and we'll refund your investment.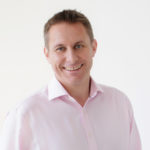 Alan Smith
Business Coach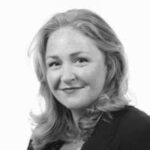 Yvonne Webb
Business Coach
This program is delivered in one of two ways:
1. As a public program. Open to all SMEs, this format benefits from owners, managers and leaders from a variety of businesses coming together. We see people enjoying and learning from the diversity of perspective that comes from bringing together people of all styles from all types of business.
Investment: £1750+VAT per person
2. As a bespoke program. Whilst the material covered is largely the same as the public program, the benefit of this format is that it gathers the key leaders and managers within one single business so you can share the learning experience together and create a common language that you can take back into the every-day-life.
Investment: Dependent upon numbers
How is the program delivered?
4 half-day sessions over 2 months
Tools and templates included
Support outside of sessions throughout program
Delivered by two coaches: Alan Smith & Yvonne Webb
Courses can be delivered via Zoom or in person at training venues in Edinburgh.
Are training sessions via Zoom effective?
Surprisingly so! Prior to Lockdown, Zoom courses were not something we offered however experience has now shown us that clients see some major benefits in an online course over a live in-person course namely:
more focus from delegates
improved note-taking
more diary flexibility
less travel time
Our view is quite simple. Coaching works whether it's face-to-face or done online. Yes there are differences but ultimately – as in life – you get out what you put in. If you go into anything with the right attitude and create the right environment for yourself then you tend to achieve better outcomes. What you focus on expands!
What will be covered?
The very best way to let you see what'll be covered is to give you up front access to the video playlist that gives bite-sized video explanations of each of the topics we'll cover in much more detail the program. Here's the first video in the series. Watch this and at the end of the video it'll automatically play the next vide in the series. Enjoy!
Creating the conditions for 'A' Players
Simon Sinek said it best:
"100% of customers are people.
100% of employees are people.
If you don't understand people,
you don't understand business".
Are you creating the conditions to allow your people to become 'A' Players?