Business Health Check
Your business will be in one of the 4 stages of the business life cycle and depending upon which stage you are at will determine where attention should be focused. Our 6 Step framework will help guide you to WHERE attention is required and once you know where to focus we'll teach you WHAT and HOW to do what's required.
Small Business Life Cycle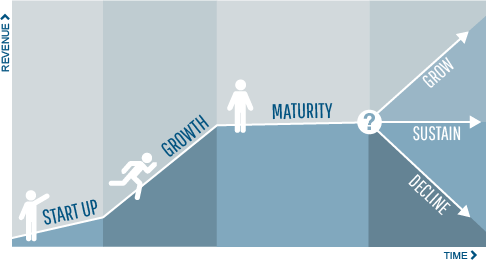 It may feel like your business is different. That the challenges you are facing, the things you are focusing on and the decisions you need to make are unique to you. But the reality is, your business will be going through similar experiences to others at the same stage in the life cycle.
If you'd like to more accurately pinpoint the key areas of your business that, when improved, will result in a dramatic change to your results, then take 5 minutes to complete our Business Health Check.
Complimentary coaching session
Feel free to get in touch to discuss whether a complimentary coaching session would be right for you.
During this 90 minute session we'll focus on the key challenges and opportunities within your business to identify the areas we'd need to work on to drive better efficiency and/or increase sales and profit for your company.